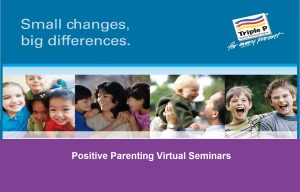 The Power of Positive Parenting    Tuesday, February 9  6:30 – 8:00 p.m.
Raising Confident, Competent Children     Tuesday, February 16  –  6:30 – 8:00 p.m.
Raising Resilient Children     Tuesday, February 23  –  6:30 – 8:00 p.m.
These Positive Parenting Program (Triple P) seminars will provide parents of children ages 0-12 with a toolbox of strategies to raise confident and healthy children, build strong family relationships, manage misbehavior, and prevent problems from happening in the first place.
Participate virtually from the comfort of your own home and walk away with more knowledge and confidence as a parent! Attend one, two, or all three of the seminars at no cost to you.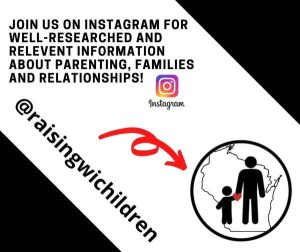 Heart of the Farm – Women in Agriculture introduces online 'Coffee Chat' series – University of Wisconsin-Madison Division of Extension's Heart of the Farm-Women in Agriculture program will host a statewide ZOOM conference to introduce a new online 'Coffee Chats' series, May 8, 2020 from 1-2:15 pm

– Click here for more info
Parenting… Behind The Behavior – Facebook Live @Noon workshops – To watch live, search Facebook for  @HDRINSTITUTE
At Noon on April 2, 9, 16, 23 and 30th, 2020
Click here for more info on Parenting Behind the Behavior PARENTING BEHIND THE BEHAVIOR
Garden "U" 2020

– Saturday March 21st from 9 a.m. to 3 p.m. at the Hudson House Hotel (1600 Crest View Dr., Hudson WI  54016) – Featuring speakers talking on Wildflowers, Hostas and Bees. This will fill up so get registered! Click here for registration form (must register) and more information → Garden U 2020
Farm Couples Weekend Workshops

– Challenging economic conditions in agriculture can take a toll on farm families and rural communities. Are you a farm couple interested in learning about stress management techniques, improving family communications, and decision making and goal setting exercises? If so consider attending a Farm Couples Weekend Workshop.  Click here for locations of workshops and dates and how to register. $50 per couple deposit required –   → Farm Couples Workshop Flyer (002)

For News Release on Farm Couples Weekend Workshops, click here →   Farm Couples Weekend Getaway News Release – FINAL
Winter 2019 –
Spring 2018 –
Bringing the Protective Factors Framework to Life in Your Work

– Friday April 13, Friday May 11, and Friday June 1st, 2018  at 9:00 a.m. – 1:00 p.m. at the River Falls Public Library. No cost but you must register.  Click here for more information – Protective Factors Framework spring 2018
We have partnered with the Child Abuse and Neglect Prevention Board and the National Alliance of Children's Trust and Prevention Funds to offer training to support the implementation of the Strengthening Families Protective Factors Framework. The content includes concrete examples of everyday actions that research has shown to be effective in strengthening families, especially those who have experienced toxic stress and challenging life situations.
Spirited Child Workshop, Oct 3, 10, 17 at the Pierce County Office Building, Ellsworth.
SPIRITED BRO-Oct 2017 Ellsworth
Lower Level Meeting Room, 6:30-8:30 p.m.. This workshop series will help parents and caretakers:
understand your child's temperamental traits (and your own)
identify cues leading up to challenging behavior
cope with tantrums and blow-ups when they do occur
develop strategies for reducing or eliminating power struggles (especially at mealtime, bedtime, dressing)
Click on this brochure for more information and to find out how to register →. SPIRITED BRO-Oct 2017 Ellsworth