July/August Food Preservation Newsletter from the North Central Region – the focus is on dial gauge testing for pressure canners and preserving summer squash (attached).
Information on testing dial gauge canners is here.
If you missed the Zoom program (Lunch & Learn) earlier this month by Monica Theis talking about food additives and nutrition – check it out!  An excellent program you won't want to miss.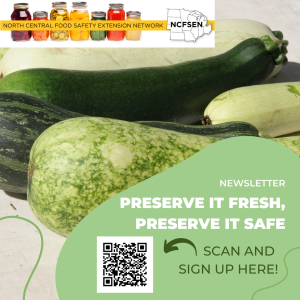 July-Aug_ 2022_FoodPresnews_color (1)