The popular WeCOPE series is being offered again!  WeCOPE is a free 6-week series that teaches skills to reduce stress and increase positive emotions.
Practicing the Pause, a weekly self-care opportunity, is 30 minutes in length, and participants can drop in whenever it works best.
Information and registration links for both opportunities are listed below.
WeCOPE is an interactive program that helps adults cope with life stress. WeCOPE has been shown to reduce stress and depression, increase positive emotions, and improve health. Managing life's challenges in healthy ways allows participants to take better care of themselves and others.
This FREE 6-week program meets via Zoom once a week for 55 minutes.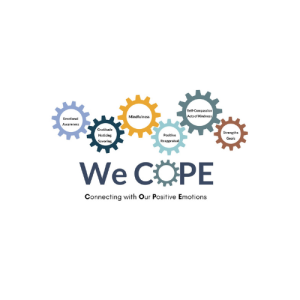 Thursdays, April 28th – June 2nd, 2022, from 1:00 pm – 1:55 pm
*If this time of day does not work out for you but you are interested in the series, please let me know and I will see if another offering can be scheduled!
Practicing the Pause is a weekly, 30-minute virtual space to practice a variety of techniques to calm your mind and body, decrease stress, and increase self-awareness and resiliency. We'll practice holding space while also practicing skills such as deep breathing, guided imagery, gentle stretching, etc.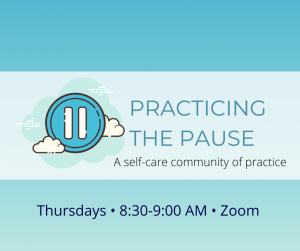 We gather every Thursday morning, from 8:30-9:00 AM via Zoom. You are free to join us when you are able.